3 days tour from Ouarzazate to sahara desert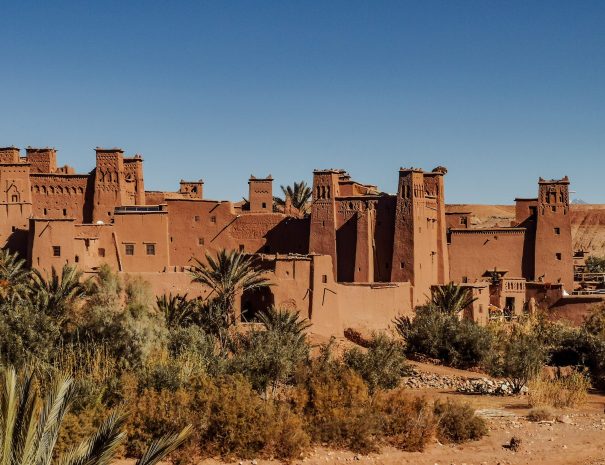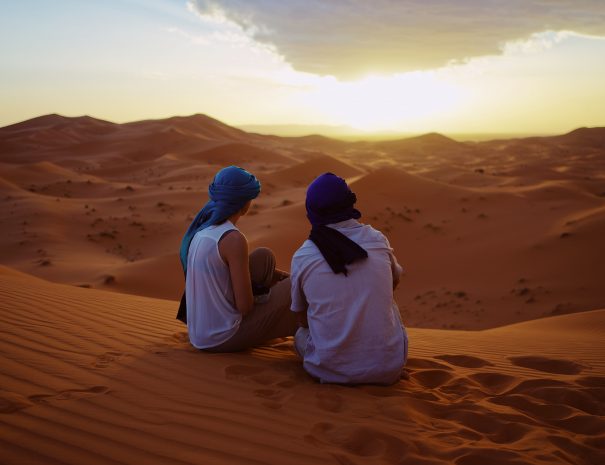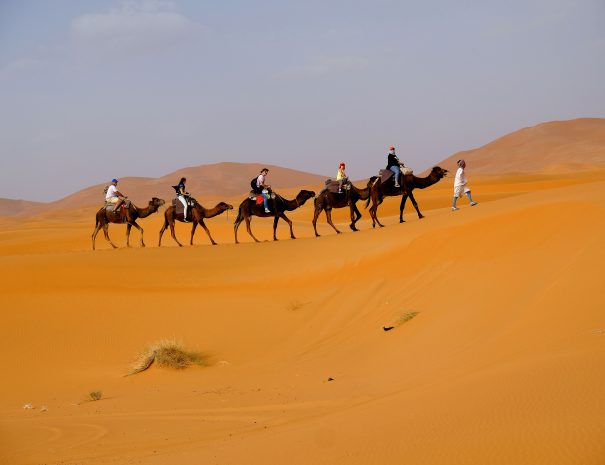 Day 1: Ouarzazate - Draa valley - Merzouga
After breakfast we depart to the Draa Valley to start our 3 days tour from Ouarzazate with Morocco Morocco Morocco, where we will see one of the longest rivers in Morocco. We will make stops to contemplate the charming adobe Kasbahs, and the wonders of the Draa Valley. After lunch, we will arrive at the impressive dunes of Merzouga, where we will have a tea thanks to the hospitality of its inhabitants, while we rest a little of the trip. After resting we can stroll through the dunes to watch the sunset, Overnight at the hotel.
Day 2: Tour of the desert camel ride overnight in the desert Merzouga
After breakfast we will visit the village of Khamlia and the desert town of M'fis, discovering small villages and houses inhabited in unexpected places, far from civilization. We will also visit nomads and have tea with them in their haimas. At sunset, you can take an optional excursion on camelback, into the sea of dunes, to witness a sunset hard to forget and spend a magical night in the heart of the desert, in a nomad tent.
Day 3: Merzouga - Todra Gorges - Dades Valley -Ouarzazate
After watching the sunrise in the dunes, we return to the hotel on camels. After breakfast and shower at the hotel, departure through the town of Rissani, ancient Sijilmassa, supply center of the ancient caravans from the Sahara. Continuing the journey through a semi-desert landscape, we reach the oasis of Tinghir, possibly one of the most beautiful places in Morocco.
Going up the river Todra, we will arrive at its impressive Gorges of more than 300m high, we arrive at Ouarzazate, one of the most important cities in southern Morocco, and known for its intense film activity, counting to his credit with films like Gladiator, Babel, The Mummy … arrive by the road to Ourzazate.
included in 3 days Morocco Tour.
4×4 all-terrain vehicle or A/C minibus.
Accompanying driver-guide during the whole trip
Fuel
Half board hotels (breakfast and dinner)
Dromedary (one per person)
1 night in a tent with dinner and breakfast
Not included in Tour
Lunch
Drinks
Tips and anything else not specified in the program.
Our tours are private and we adapt to the dates and times of the travelers.
Any modification can be made to adapt the tour to the needs of the travelers.
È stata un'esperienza molto buona. The guys from the agency have treated us wonderfully, all comforts, very fun and beautiful. Madu, Ebrahim, Brad, thank you, tanmirt. Meeting and spending 4 days with Zaid, our driver and guide, was a real pleasure, we would repeat without hesitation with him, he made us feel like one of his family. He has helped us in everything, given us security, and made us know much more about the country. Zaid is very big! Tanmirt Zaid
We were a group of friends and had little time, so we were able to modify the trip and do the desert of Merzouga in two days and one night, although it was a long way to get to the desert, it is absolutely worth it. Es una experiencia única, tanto los paisajes, contando atardecer, noche totalmente estrellada y amanecer en el desierto, como los organizadores, muy amables, detallistas y alegres. 100% RECOMMENDED
When traveling to unfamiliar places you have a kind of fear, to know that what you are paying for will be met. In this case they exceeded all our expectations, everything was set up perfectly and with friendliness at all times. The hotel in Dades, a beauty, which transports you to live for a moment in a beautiful Riad. The Haimas in él deserts impeccable. I would definitely recommend it to those who want to have an excellent experience with no surprises. We were 1 couple, 2 children and grandparents. Thank you for everything.